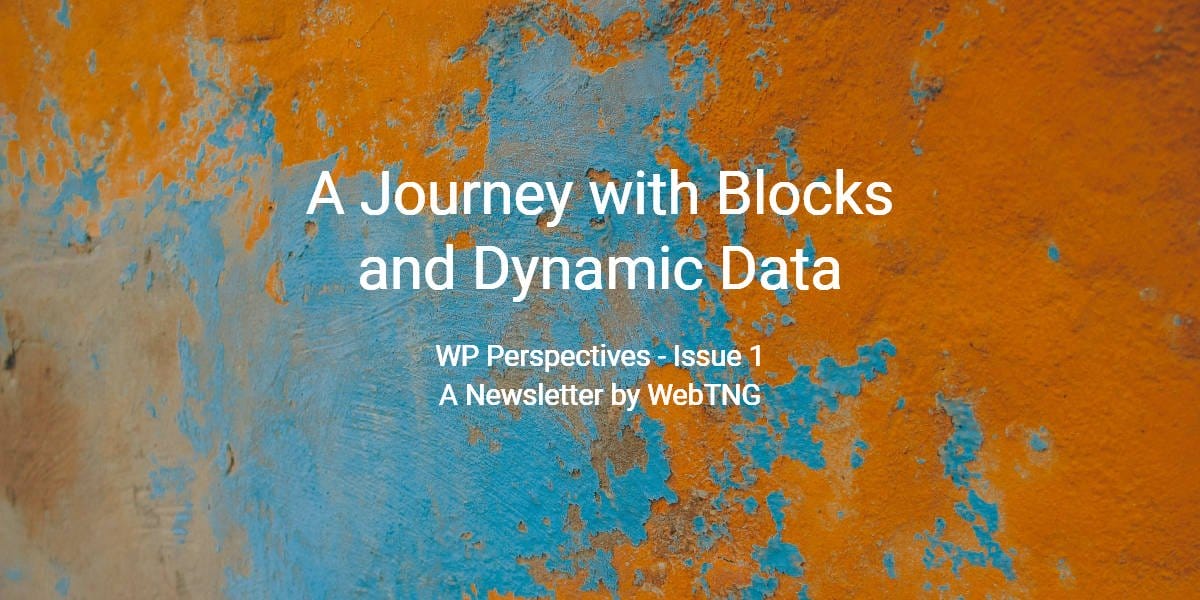 In this issue I share my journey with blocks and dynamic data, the latest posts on WebTNG, and some useful links from around the web.
The journey is the destination
Dan Eldon
Recently Published
The Journey So Far
In this issue I want to share my journey (so far) with blocks and dynamic data. I've been a Toolset fan since 2014 when I purchased a lifetime license. I tried the other options, but kept returning to the Toolset suite. Toolset Types is the plugin for creating Custom Post Types and custom fields. Toolset Views allows you to create content templates and advanced "views" of your data, complete with front-end filters. If you didn't want to use PHP to display custom fields then for a number of years Toolset Views was the only game in town.
Interesting fact: On the Go Systems makes Toolset and WPML (the most popular solution for multilingual sites). WMPL is very profitable, but Toolset only became profitable after they switched to annual pricing.
FastLine Media released Beaver Themer in 2017. It was simple, easy, and worked well. You could create content templates using the Beaver Builder editor. Although there are many more options today, I still think that Themer is one of the best tools for creating content templates. Since I owned Toolset, I used Toolset Types with Themer to create my Custom Post Types and custom fields. That was a mistake because I got out of touch with the mainstream who were using Advanced Custom Fields and Pods.
Elementor Pro followed Beaver Themer, then Oxygen, then Brizy Pro, and then even Divi added the ability to create content templates, or "theme builder" features. Toolset went from having a virtual monopoly to being one solution among several. There was Toolset integration with these builders, but every time a new version got released the Toolset team had to scramble to fix compatibility issues.
Gutenberg was released late 2018 and Toolset announced that rather than chase the page builder market, they were going to integrate with Gutenberg. With the focus on Gutenberg, they were betting on WordPress core, which seems to be a very smart move. However, Toolset Blocks took a long time to get to beta because Gutenberg was hard, because Gutenberg features were still being implemented, and because Gutenberg was constantly changing. In September 2019 I did extensive testing of the Toolset Blocks beta and it was not a happy experience. To be fair, the glitches were as much to do with the state of Gutenberg as with Toolset.
When Toolset Blocks came out of beta I was told that they had addressed the beta glitches. WebTNG.com is a Toolset site and I tried converting my Views-based content to use Blocks. That didn't work out so I used Elementor Pro to create my content templates. After the negative experiences, I switched a couple of my other sites to ACF and Elementor Pro. Making the switch was easier than I expected and it was an eye opener. On one level I knew that ACF was popular, but I counted up the active install numbers and realized that ACF has several multiples more active installs than Meta Box, Toolset, and Pods combined. I also came to appreciate that every plugin that supports custom fields supports ACF and there were tons of tutorials and videos available.
I had been keeping my eye on Gutenberg and had been writing longer content. I found that Gutenberg worked much better (for me) for long content than the Classic editor. In May of this year I looked at a number of themes to see which had the best Gutenberg support. The new Kadence theme was at the top of the list and in June I switched from using Astra and Elementor Pro to using Kadence and Gutenberg. WebTNG.com uses Custom Post Types and custom fields, and Toolset Blocks had improved, so I used Toolset Blocks to create the content templates. During that process I ran up against several "gotchas" with using Toolset Blocks. One of the most troubling, and perhaps ironic issue is that Toolset Blocks are not compatible with most Gutenberg addons and compatibility needs to be coded. Toolset didn't solve its compatibility issues by turning from page builders, but just exchanged one set of issues for another. This is not the end of the world, but it is a serious limitation.
It is unfortunate that Toolset ran into these issues because it many ways the Toolset Blocks "solution" is more elegant than those provided by ACF, Meta Box, and Pods (forthcoming). ACF and company solved the problem by allowing you to create bespoke blocks to display your custom fields. The ACF type of approach is relatively straightforward, compared to creating blocks from scratch, as long as you keep it simple. Toolset solved this from the other direction. Instead of a block builder, they supply a generous set of blocks that work with custom fields. When you use a Toolset block you map its output to fields right in the editor. No need to play with PHP, JavaScript, and CSS to create one-off blocks.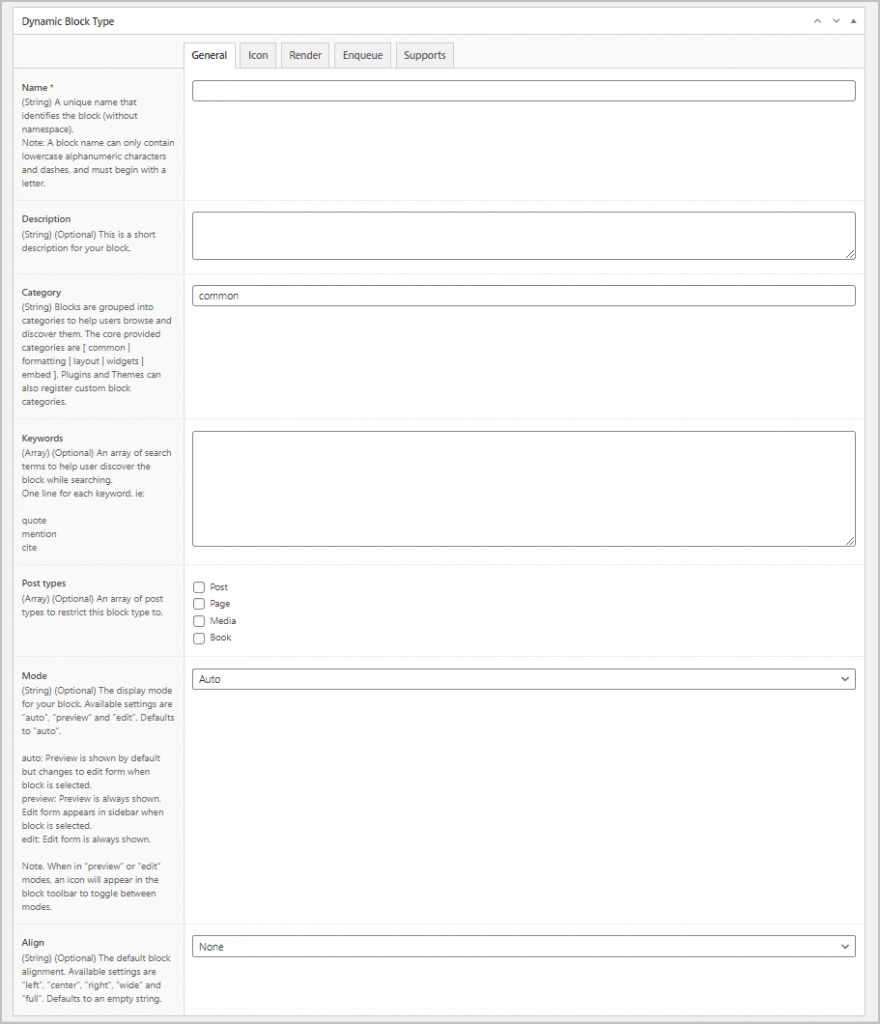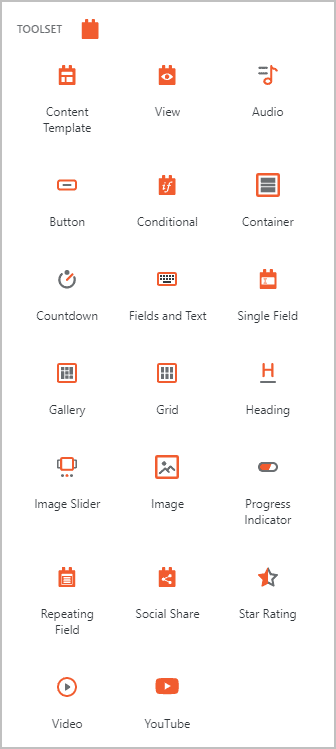 Which approach is better? ACF provides a block builder for creating bespoke blocks for your custom fields. Toolset provides pre-built blocks that you link to custom fields in the Gutenberg editor.
Previously I used Ultimate Addons for Gutenberg (UAG), by the makers of the Astra theme, for Gutenberg blocks. However, I switched when I discovered that Kadence Blocks has a rich integration with the Kadence Theme. I didn't want to have two big block libraries installed. I used the plugin Find My Blocks to locate the pages where various UAG Blocks were being used.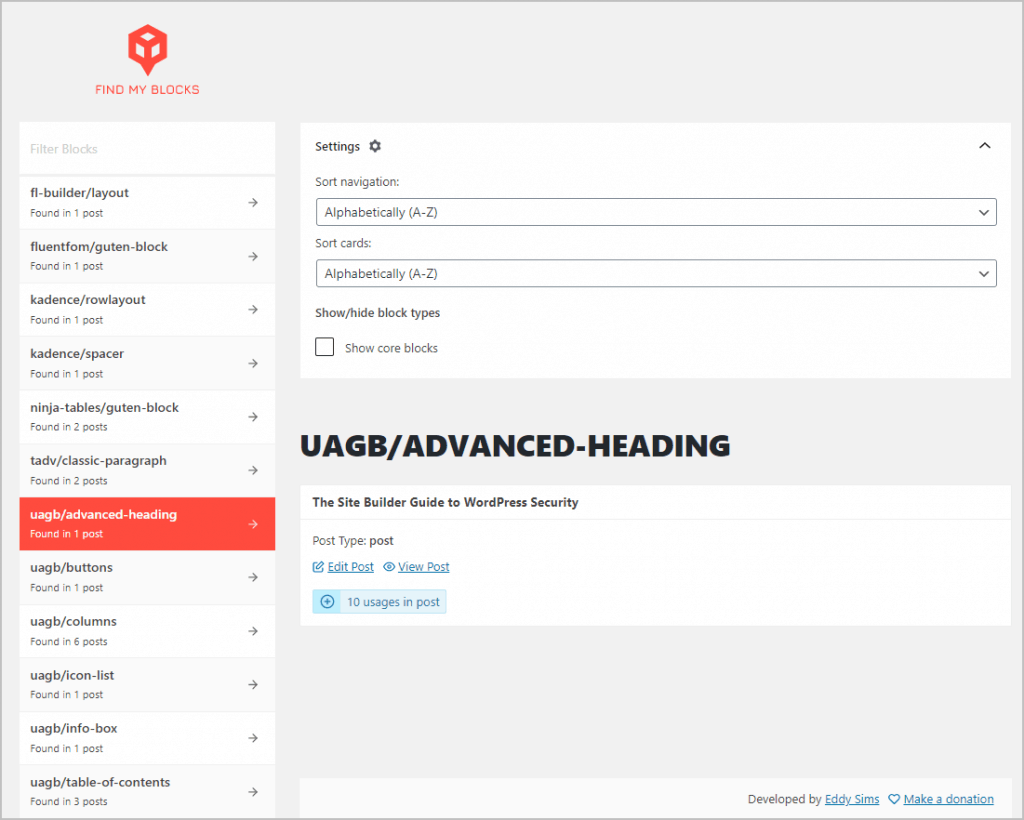 Fortunately, switching blocks was a more or less a mindless task of copy / paste that I could complete one night while watching Netflix on the other monitor. However, I could well imagine a scenario where changing block vendors is a messy and Herculean task. One reason it was not too onerous is that I've had the policy to use core blocks whenever possible, and to only use third-party blocks when I need the extra functionality. That might be something to keep in mind.
Is it a best practice to use core blocks whenever possible, and to only use third-party blocks when I need the extra functionality? Or should you go for the flair of third-party blocks?
One last thing on this topic, in the past two months I have been asked repeatedly if you still need a page builder now that we have Gutenberg! There are lots of people who have been heads-down using their page builder of choice and haven't paid much attention to Gutenberg. There are also new users who aren't aware of the differences. This question, as much as anything, reflects the changing landscape. Rather than answer the question multiple times, I published a comparison on the Elmentor360 site to see how Elementor Free and Pro stack up with Gutenberg. If you want the details and nuances then go ahead and read the article or watch the video, but my conclusion is that Gutenberg plus a pro addon provides page building features comparable with Elementor Free.
Deals
From Around the Web
What's Up Next?
I've had several subscribers ask me to check out the free Getwid Gutenberg addon. They are pretty enthusiastic about it, so I want to check it out.
Meta Box Views is plugin that is part of the Meta Box suite. With it you can use Twig to create content templates. If I like it then I'll add it to the Custom Post Types and page builder series.
Thank you for reading. I'd like to hear what you have to say about the newsletter content and what you are excited about. Feel free to comment or send me an email through the contact form.

David McCan
October 20, 2020