Updated and expanded 9/10/2021
In this article I want to look at WordPress Custom Post Types (CPTs) and the display of dynamic data. WordPress has had internal support for Custom Post Types since version 3.0, but does not have a built-in way to create them or to display CPT content on the front-end. For a long time, this was the province of only a few plugins and / or custom programming. In the past few years the number of good options has increased, but because there are differences in functionality and ease of use, the best choices are not always obvious.
There are three legs to this stool: creating the CPTs and their custom fields so that authors can enter content, creating the theme templates for the single and archive display of the CPTs on the frontend, and advanced usage, such as complex relationships, conditional display, and search. These are three separate, but related, functional areas that come into play when evaluating tools for creating and display dynamic data. There are few tools that cover all three areas, but often you may use a combination of tools, or use some tools together with custom programming.
Also, all tools are not created equal. Some plugins that allow you to add field groups let you add them to core WordPress post types to extend those, as well as to CPTs you create. Some tools for creating fields and CPTs allow you add "relationship" fields to link CPTs. Some of these are more sophisticated than others. Some tools for creating templates via a UI allow you to essentially theme your entire site, while others provide templating ability just for the content area. A litmus test I used to assess flexibility is if it is possible to add custom fields to archive templates.

Let's look at the cast of characters. I'm going to discuss Advanced Custom Fields Pro, Beaver Themer, Brizy Pro, Crocoblocks, Divi, Dynamic Content for Elementor, Elementor Pro, Meta Box, Oxygen, Pods, Themify Custom Post Type Builder, and Toolset. In some cases I have a basic walk-through of the tool, in which case I'll include a link to that review, but in general, this is a high-level comparison where I map these tools to the three functional areas involved and drill down on the things to keep in mind when making a decision. Also, many of these tools go beyond the three functional areas considered in this comparison and that might be a consideration when making a choice.
Levels of Complexity
Remember buying your first computer and the salesperson asked you "what are you going to use it for?" Yeah, if you said "surfing the web" and "word processing" then that meant low end. If you said "games" then that meant at least a medium level machine with a good graphics card. If you said "Photoshop" then that meant a high end machine with a good graphics card, lots of memory, and fast hard disk. Well, there is a similar stepping of things to consider when it comes to CPTs, templates, and display flexibility.
Simple Custom Post Types

For the sake of this article, "simple" means basic CPTs, like "Portfolio", "Team", "Recipes", "Books", or "Movies" where you need single and archive templates and that's about it. For many sites, that is all you need. Note that my expectation is that you have display logic for when to use the templates, which is different than conditional logic within the template and other advanced usage.
A "medium" level of complexity are cases where, for instance, you have multiple related CPTs, you want to support various display conditions, searching, and/or embed CPT content within other content. Not to put too fine a point on it, but somewhere in the middle of medium (sigh) you pass into advanced usage which requires conditional logic, support for advanced field types, and fine level flexibility.
Complex Custom Post Types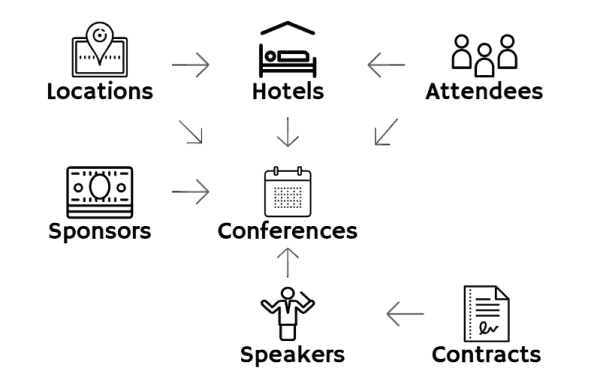 A "high" level of complexity involves more complex relations where you are building an entire system out of CPT building blocks and their relations. Complex solutions will often involve careful architecture and custom PHP.
If you are building an "enterprise" level solution then stop and ask yourself if WordPress is the best foundation. It is possible to base an enterprise solution on WordPress, but you are going to need a full time team that covers the entire stack and such is beyond the scope of this discussion of tools.
Custom Field Plugins – Price / Active Install Information
As of September 10, 2021
ACF – More than 1 million active installs
$49 1 site per year – all features
$149 10 sites per year – all features
$249 unlimited sites per year – all features
Meta Box – More than 600,000 active installs
$99 unlimited sites per year – some features
$199 unlimited sites per year – all features
$499 unlimited sites all features lifetime
Toolset – Had more than 200,000 active installs before leaving the WP directory
$69 1 site per year – all features – ~25% renewal discount
$149 3 sites per year – all features – ~25% renewal discount
$299 unlimited sites per year – all features – ~25% renewal discount
Pods – More than 100,000 active installs
Free unlimited sites – all basic features
$79 1 site per year – Pods Pro Addons
$119 unlimited sites per year – Pods Pro Addons
Crocoblock JetEngine – Unknown number of active installs
$50 1 site per year – just JetEngine and JetSmartFilters
$130 1 site per year – full Crocoblock suite
$265 unlimited sites per year – full Crocoblock suite
$750 unlimited sites lifetime – full Crocoblock suite
What conclusions do you draw from this information?
Page Builder Support for Custom Field / Custom Post Type Plugins
Beaver Themer
Official Support – ACF, Pods, Toolset
Third Party Plugin Support – Meta Box
Bricks Builder
Official Support – ACF, Meta Box, Pods
Brizy
Official Support – ACF, Pods, Meta Box, Toolset
Divi
Official Support – Only ACF is officially mentioned though support says "all should work"
Elementor
Official Support – ACF, Pods, Toolset
Third Party Plugin Support – Meta Box
Oxygen
Official Support – ACF, Meta Box, Toolset
Zion Builder
Official Support – ACF
Even if a plugin is supported, that doesn't mean all of the features of that plugin are supported. Generally, ACF has the widest and deepest support.
Solutions
Here is a matrix showing the capabilities of the tools being listed:
| | | | | |
| --- | --- | --- | --- | --- |
| | Create CPT | Create Custom Fields | Create Templates for CPT | Conditional Logic & Flexibility For Front-end Display |
| ACF Pro | N | Y | N | N |
| Beaver Themer | N | N | Y | Y |
| Bricks Builder | N | N | Y | N |
| Brizy Pro | N | N | Y | N |
| Crocoblock Suite | Y | Y | Y | N |
| Divi | N | N | Y | N |
| Dynamic Content for Elementor | N | N | Y | Y |
| Elementor Pro | N | N | Y | N |
| Meta Box | Y | Y | N | N |
| Oxygen | N | N | Y | Y |
| Pods | Y | Y | Y | Y |
| Themify Post Type Builder | Y | Y | Y | N |
| Toolset | Y | Y | Y | Y |
| Zion Builder | N | N | Y | N |
Conclusion
If you want to make a smart decision about which tools to purchase and master, then you need to decide what level of projects you are going to be working on and what capabilities you need.
One wrinkle in identifying the level of complexity of your projects is that you might only need simple solutions now, but you can imagine being asked about medium and higher level projects in the future. Can you master one set of tools and be able to use them no matter the project? The answer here is "yes", you can choose tools that will work across the spectrum, but, referring back to the computer example above, you are basically choosing "Photoshop" and that's the more complex, costly solution. If that causes you to pause, then consider that 90% or more of the sites needing CPTs are of simple or medium level of complexity and that highly complex sites are rare.
Identifying and understanding your niche will serve you well. For example, you don't have to take the most complex jobs. Your projects may be tied to your page builder of choice. If you are a wizard with the Elementor Page builder then you then you may decide to only take projects where you can maximize those skills. On the other hand, you may prefer long term complex projects, have mastered database design and optimization, business process modeling, etc and want to focus on system building. Fine. It would be a mistake, however, to think that experience at one level translates into mastery at another. Assuming otherwise could lead to being lost in the one instance and over complicating and over engineering in the other.
If you have noticed that I am biased against coding by hand then you are correct. My assumption is that you want to get the job done well in the quickest and easiest way, given the complexity of the project. Coding by hand is slow and can also be harder to maintain. However, if you need to use code, then I'd favor ACF Pro or Meta Box.
For simple and medium level solutions that are straightforward, any of the options that allow you to create templates will work. Pods has some templating and conditional logic features, but of the tools with templating options in the list, it is the most primitive. Pods strength is in creating CPTs and custom fields. It currently has the deepest integration with Beaver Themer, and that is what I'd pair it with.
For the most complex projects, where you are creating a system out of Custom Content Types and their relations, Toolset will give you the most capabilities and flexibility. For projects requiring conditional logic and advanced displays, Beaver Themer and Toolset are good options. Themer is more straightforward, but Toolset handles more complex use cases.
There are two new builders recently added to the list: Bricks Builder and Zion Builder. They are the next generation of builders that are taking the best features from the existing builders and trying to do a better job. They both have theme builder functionality and support dynamic data options. It is early days for both of these solutions, but they hold a lot of promise.
I hope that this listing is useful for your site building and for choosing the best tools for the job. Let me know in the comments if you have questions or suggestions.